WeBudding,
where your great journey begins
Digital stationery
originated from paper notes
Starting from selling notebooks in college,
WeBudding has now become
the largest digital stationery in Asia.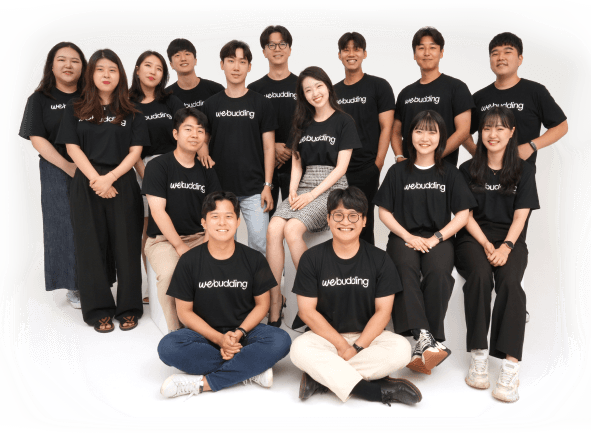 Moving forward for
growth and execution
Observing our customers on WeBudding,
we found their needs and challenges
they constantly face.
We realized that executing the plan and
making progress every day is
the problem they struggle with.
The importance of
doing it together
When people who strive to grow come
together, an insurmountable power is created.
Customers also needed a space
where they can connect and make progress
with others who share similar interests.
We will always be
part of your journey
WeBudding aims to become a platform
for the growth of countless people,
beyond just a digital stationery.
We will join you on your great journey
in taking small steps
toward achieving success.